Howdy!
I've been doing a bit of sewing lately. Most of it is new things, but I do have a repurposed project *almost* finished (just needs a hem!). I thought I'd share some of my things...
My first knitting project bag:
Since finishing it I decided to turn it inside out (the lining is a cool camo with skulls) and add a different string with a cord stop.
Another knitting project bag: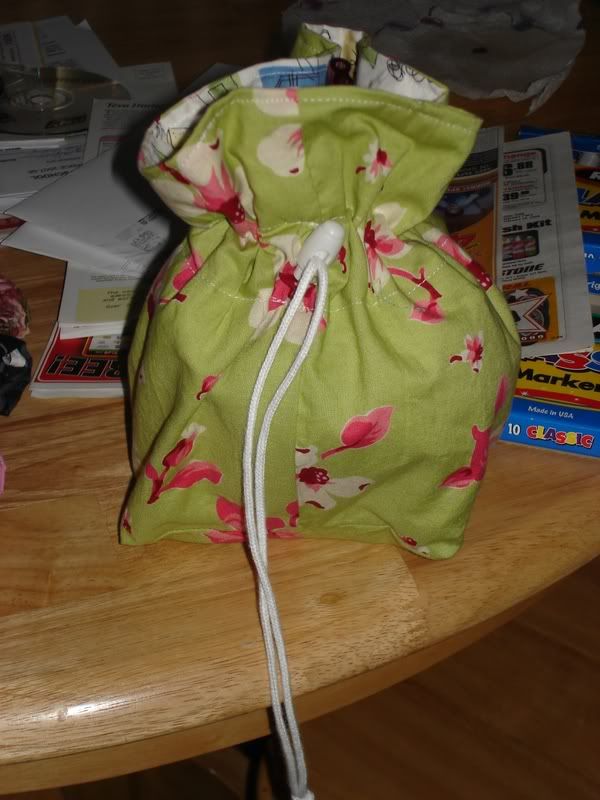 An apron: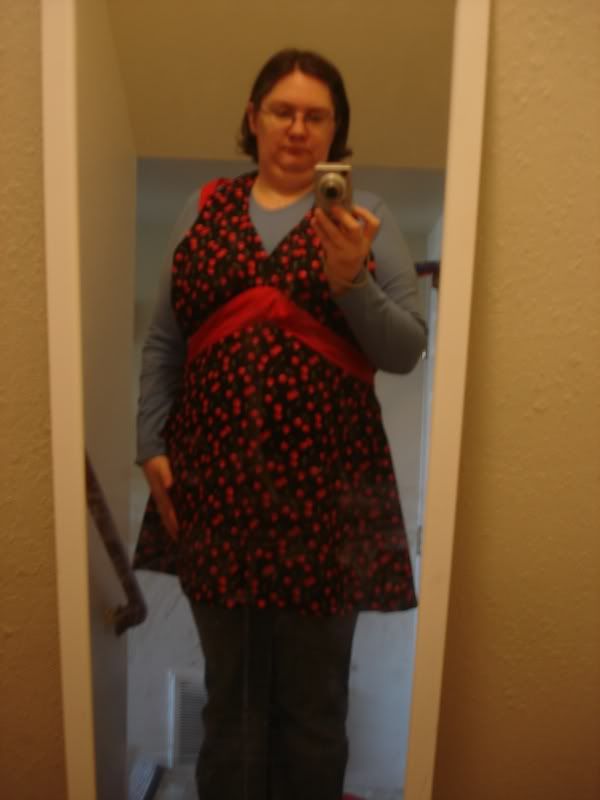 And a messenger bag to carry my laptop. :)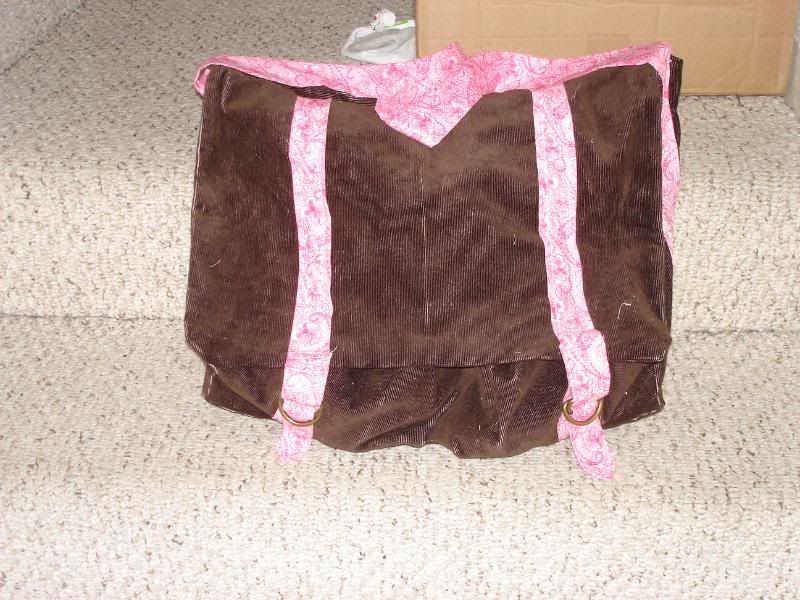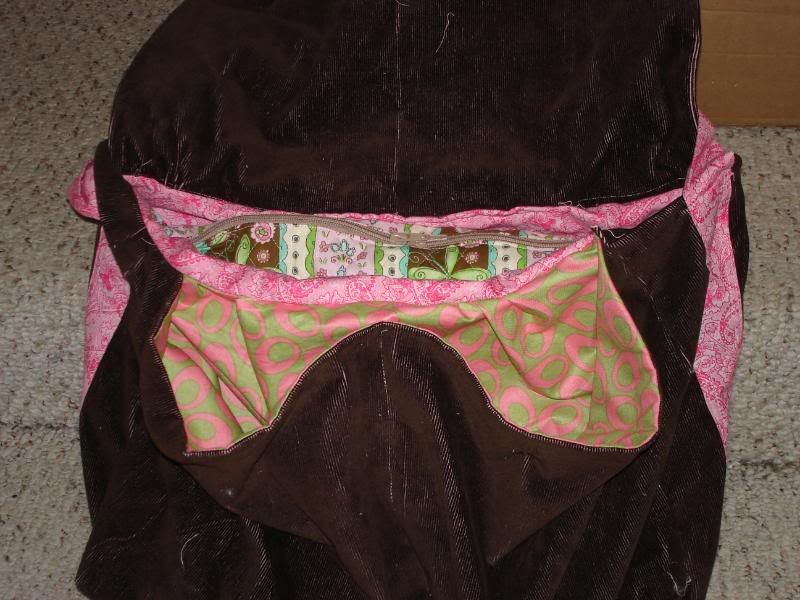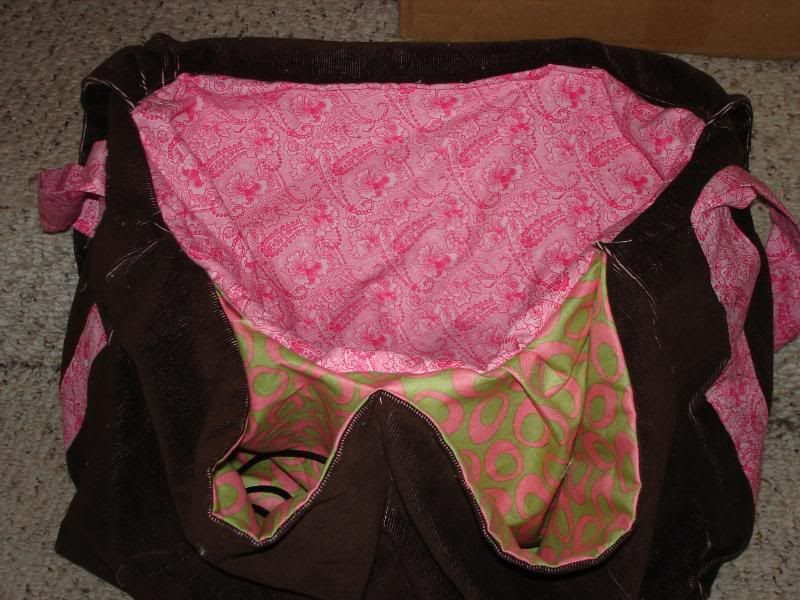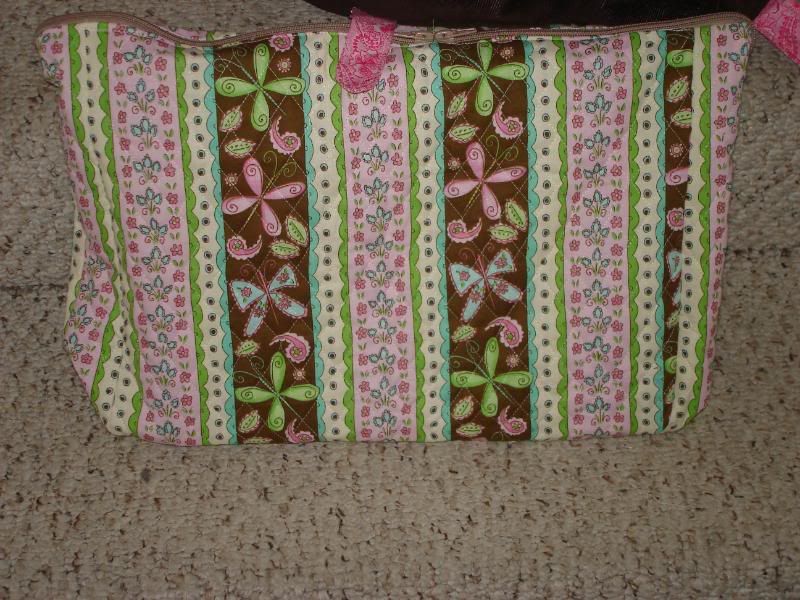 Thanks for looking!
~barb