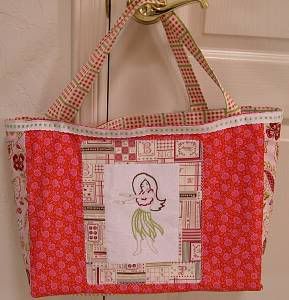 Here is the first one using my embroidered hula girl. It took awhile to complete. Here is the inside. It has a pocket. This bag is large and will accommodate a large knit project or quilting project, or even a day at the beach.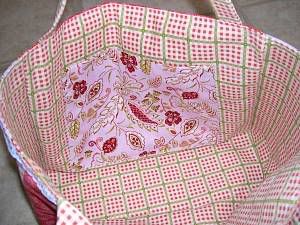 Second Bag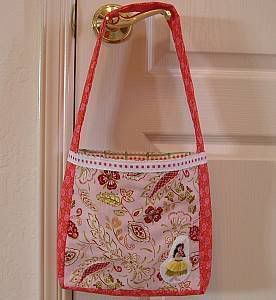 I had some left over fabric so I made this little tote. I found a cool hula girl iron-on when I was at Walmart. I put it in the front bottom corner of the bag. Here is a close-up of the iron-on.
Can't wait to hear what the next sewing project will be.
Tami