It's done!
I love this shirt, it's so cute and girly, very me. All I have to say is that I want to make another one!!
Only mod I made was adding elastic on the sleeves to keep them down.
Nicer pictures of me wearing it to come when the weather is nicer and I find a photographer.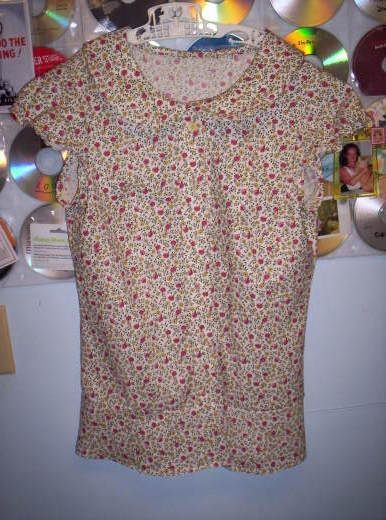 ~K~