I finally finished my pattern. I chose Simplicity 5057, pattern D.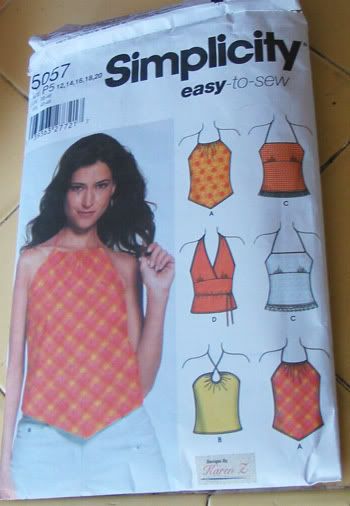 A tank top really doesn't take too much fabric, so I used an old vintage pillowcase I'd found thrifting.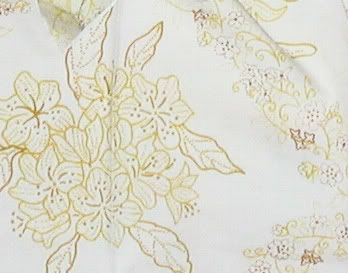 It's been a while since I'd worked from a pattern, mostly I deconstruct and reconstruct clothes to my liking, or I just wing it. But I dutifully cut out the pattern.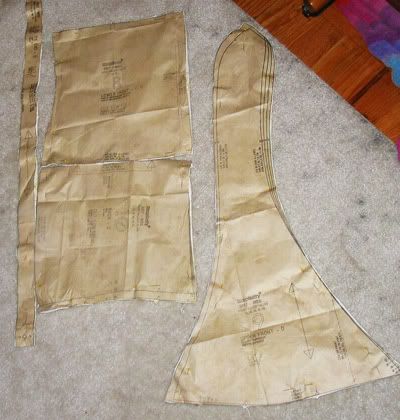 I ended up getting fed up trying to turn the ribbon ties inside out after sewing them up, so I left them out. I also think that despite cutting the pattern to specifications, the lower back panel should have been longer, so I ended up sewing on a ruffle to compensate.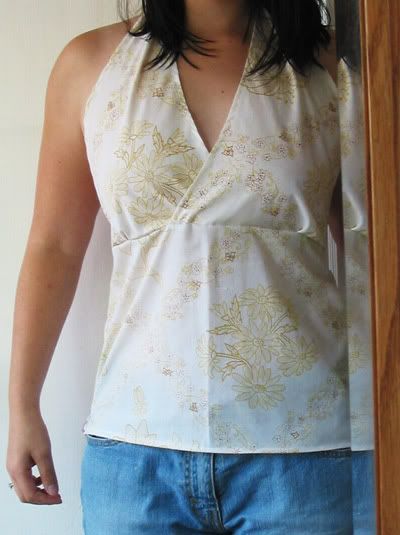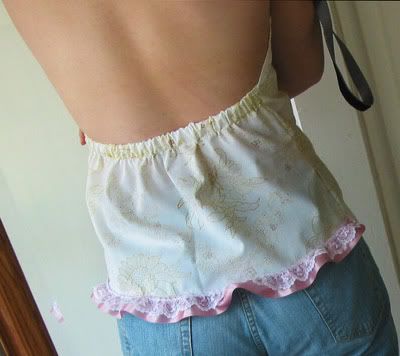 Overall I think I'd try the pattern again with a few modifications.
Thanks everyone! I love seeing what y'all are sewing!