So, even though I finished my skirt over a week ago, I haven't posted pictures yet. What can I say, I procrastinate (hey, I should be working on a project, but instead I'm posting this!)
My skirt was a success, except for the minor detail of it being to big......... I sure fixed that in a jiffy! Other than that, it was fun. And I made a matching clutch!
Here it is, modled by my bed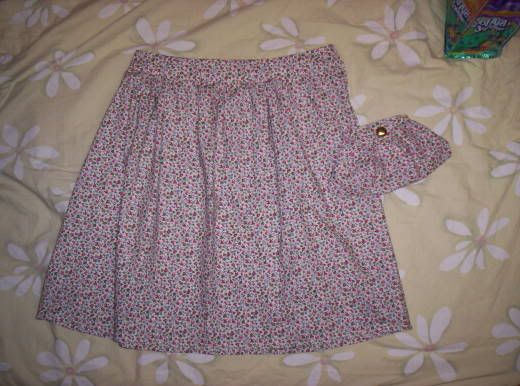 And here it is on me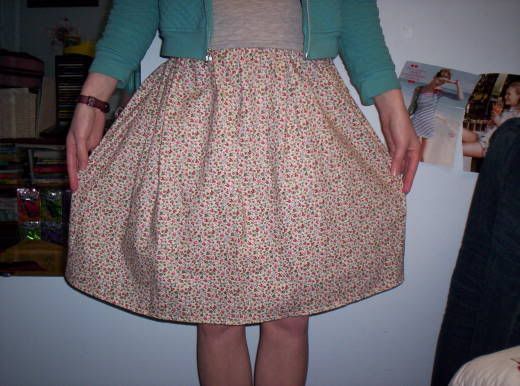 Hope you like it. Can't wait for the next project!
~K~